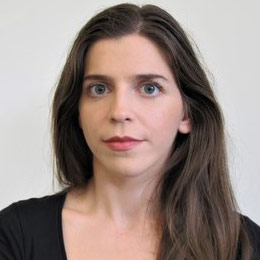 Rates:

Per Hour:

$130.00 - $150.00
I specialise in providing psychotherapy for children and adolescents of all ages. In my experience, the earlier a child or teenager can access professional psychological help, the better the outcome tends to be - so I am passionate about offering therapy to this age group.
Therapy with children and young people is different from therapy with adults, and it requires a different approach. I see children one-on-one and I usually use play (such as sand tray, figurines etc..) and creative expression (drawing, clay, painting etc..) as the medium of communicating with my young clients.
I also work with parents in separate sessions (these are usually referred to as 'parent meeting' or 'parent consultation' sessions).
Schedule Appointment
Child therapy can be life-changing. Children and young people tend to be highly responsive to therapy, often requiring fewer sessions than adults do, before they start feeling better.
I respect children's and young people's rights: I always explain to my young clients that they can decide whether they wish to see me or not. I will always respect your child's requests - for example, if they would like you (the Parent /Caregiver) to be present during the first few sessions, I would accommodate this wish. I also welcome children/young people bringing their own toys or other beloved objects (favourite blanket or pencil set etc) to therapy, if they wish to do so.
Feel free to contact me if you have any further queries about seeking counselling for children and teens.
I offer a free short (10-15 min) phone consultations. Call on 022-134-2400.